About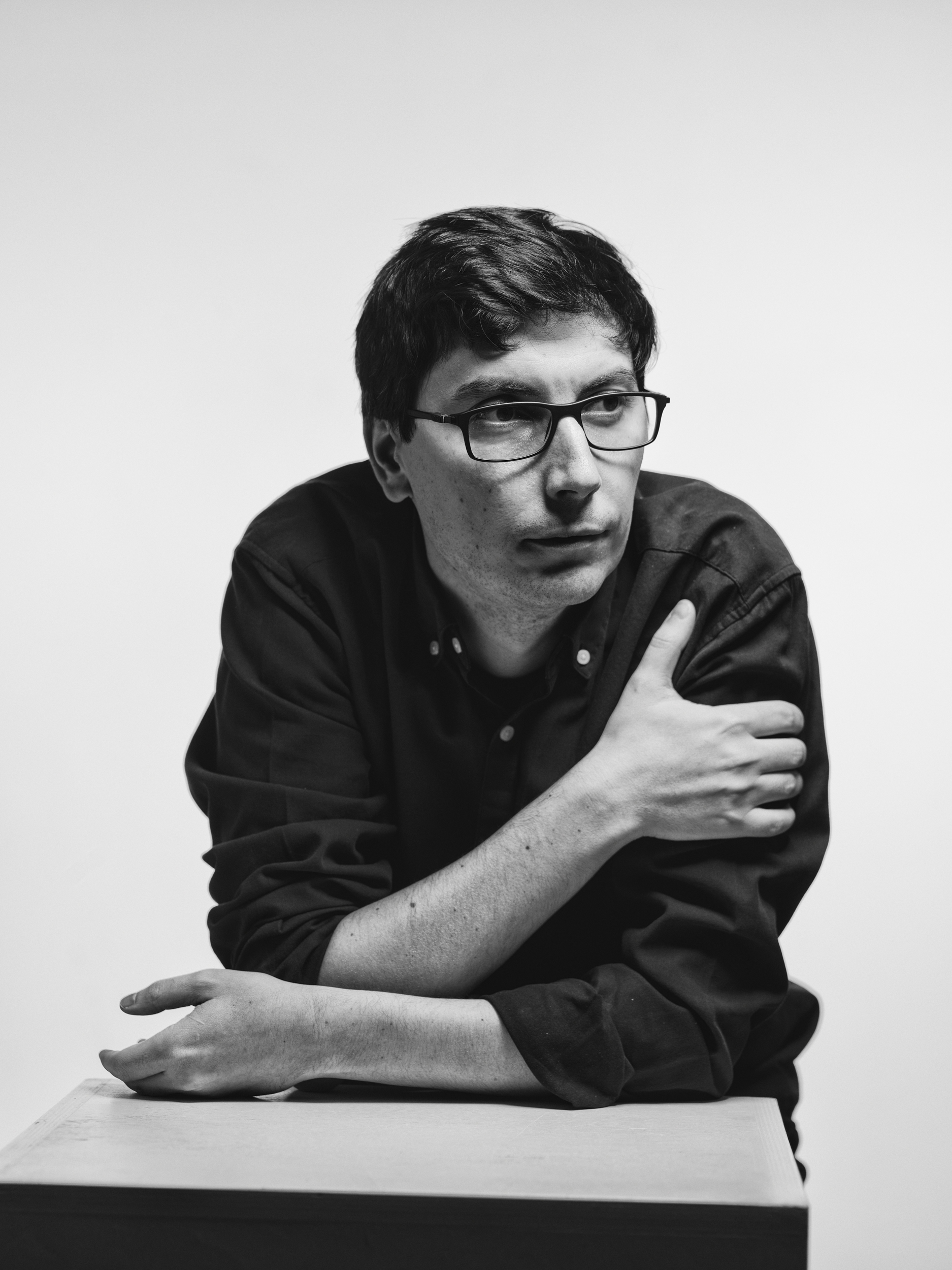 Adi Stoenescu studied classical piano for eight years in his hometown Târgoviște. While a student in Computer Science at Politehnica University of Bucharest he began studying jazz improvisation with the pianist and composer Marius Popp.
He played Hammond Organ in blues trios (Cyfer) or jazz trios (Alex Man, Sorin Romanescu) and experimented free forms with Cătălin Milea's Hammond Trip with whom he played at Jazz and More Festival in Sibiu, 2014.
As a member of Arcuș Trio (Alexandru Arcuș and Marcel Moldovan) he won the prize for Best Composition at the Sibiu Jazz Festival, 2015.
His main recordings include Allotropy (2016) with Arcuș Trio, Titan Suite with Iordache (2019), Landing on the comet (2017) with his own band KRiSPER. In 2021 he launched the first material under his own name with Adi Stoenescu Group, Waking Light (Borislav Petrov on drums, Mihail Ivanov on double bass, Arnau Garrofé on tenor sax). A second material (Surfacing) followed in 2022 with Adi Stoenescu Trio (Alessandro D'Anna on drums and Jonathan Bäckström on double bass).
In recent years he participated in the most important jazz festivals in Romania and Moldova (Bucharest Jazz Festival, Gărâna, Jazz TM, Green Hours Fest, Smida, Transilvania Jazz Festival, Jazz In The Park, One Jazz Festival, Ethno Jazz Festival in Chișinău).
Currently he lives in Berlin where he attempts to explore modern jazz through his original compositions.
Main collaborations include Iordache, The Jam Community, Paolo Profeti European Collective, Cristian Soleanu, Sorin Romanescu, Nicolas Simion, Gianni Gagliardi, Daniel Torres, Laura Benedek's 7th Sense, Marta Popovici.